Proudly serving from Maryland to Longneck, Delaware – Sussex County DE
KRW Electric Vehicle and Cart Sales is an authorized EZ-GO, Yamaha and GEM dealer for all of Maryland and Delaware. We service all makes and models of golf carts and electric low-speed vehicles.

KRW Electric Vehicle & Cart Sales
KRW has been in business since 1999 and we pride ourselves on our commitment to customer satisfaction.
Yamaha Golf Cart on SPECIAL NOW!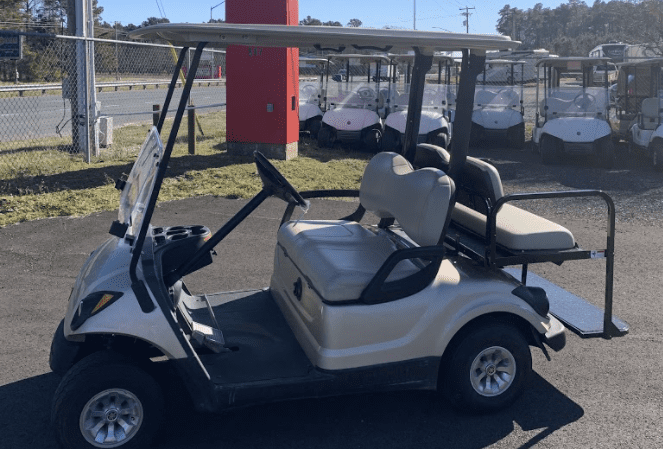 ONLY $3950.00 – ACT FAST – Contact us with interest
Golf Cart Sales & Service
We offer quality sales and service for all your golf cart and low-speed vehicle needs. KRW offers very competitive prices on new and used golf carts, low-speed vehicles and custom built carts, and we have a very extensive parts inventory. If by chance we do not have what you need, we can order it for you and usually have it available in about 2 to 3 days.
Online Inventory
Check out our online inventory and if you don't see what you're looking for, feel free to give us a call as we have over 250 new and used carts in stock and can build a cart to meet your needs. We have financing available through Sheffield Financial on both new and used carts.
Our Service Area
Our areas of operation are wide in variety. We provide sales & service of new, used and custom golf carts all over the eastern shore including Chincoteague VA, Cape Charles VA, Ocean City MD, Fenwick Island DE, Rehoboth Beach DE, Kent Island MD and Sussex County DE. We offer FREE delivery to all these areas!
Looking for a golf cart?
ACT NOW! Contact us with your request!
New, used & custom golf cart sales, service and customization in these cities and surrounding areas. Delivery available!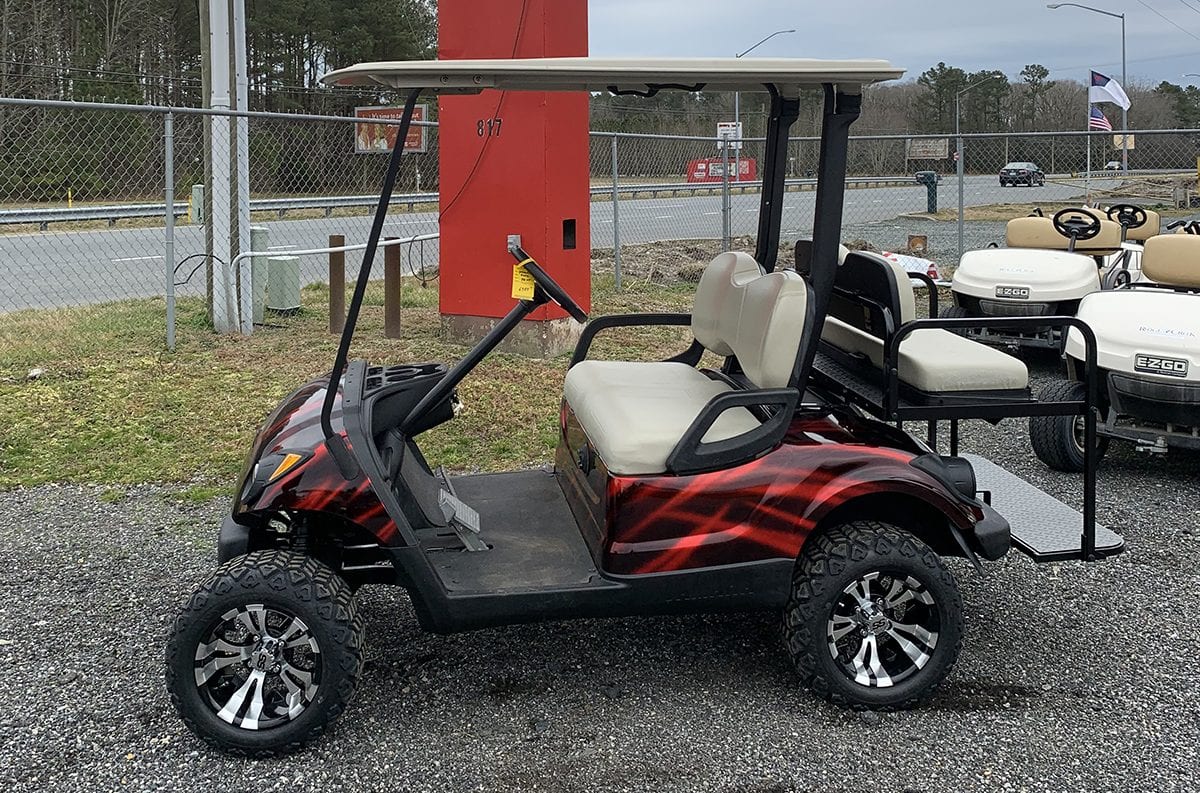 Also, Authorized Cushman Authorized Dealer